Mischa Blanos & Khori Ander Blue Wired Danube
Recorded at Longcut Records Studios
December 26, 2021
Longcut Records 004
Two artists create on the route of the virtual Danube a modern composition that bursts with life. Unwilling to give up their project due to the pandemic ban on travel, Mischa Blanos and Khori Ander took the unknown road of co-writing and recording remotely a remarkably optimistic piece for piano, clarinet and synths.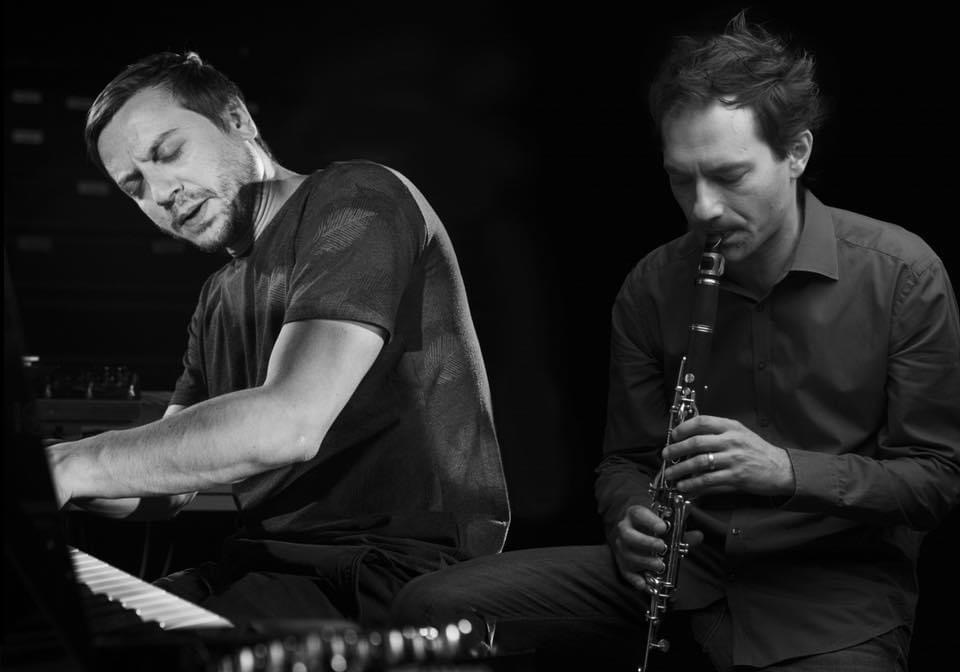 Created during the Virtual Partner Residency offered by Goethe Institut, Blue Wired Danube draws its inspiration from the location of the two artists, one living in Germany and the other in Romania. This is the digital frame where ideas flow on the route of a virtual Danube, acoustic and electronic instruments blend, and the creative work happens through the invisible wires of the Internet.
While the pandemic news has focused on the negative impact, less attention has been given to the creative and collaborative initiatives that have also come out of it. The piece Blue Wired Danube tells the story of two artists finding a way to compose remotely, a project about how adaptation, collaboration and ideas sharing will outlive the pandemic. Blue Wired Danube is their second release, the first being the album Crossroads released in 2020 at Algorithm of Unknown.
Mischa Blanos & Khori Ander
Mischa Blanos & Khori Ander
Mischa Blanos & Khori Ander